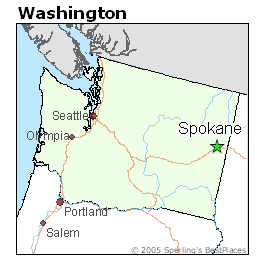 Just got an email from Dantley's father Greg, they have been informed Dantley's mission will be in Spokane, Washington!
Here are some of the obvious positives:
1) Plenty of gyms available to put on muscle
2) No food safety issues or diseases one would encounter in developing nations
3) Home of Gonzaga University
a) They are usually decent to good at basketball
b) High quality pickup games should be available
Dantley will leave for his mission August 3rd.
He is very happy with the destination and looks forward to the future.
Let's all wish him well on his mission!